Anxiety in Athletes Support Group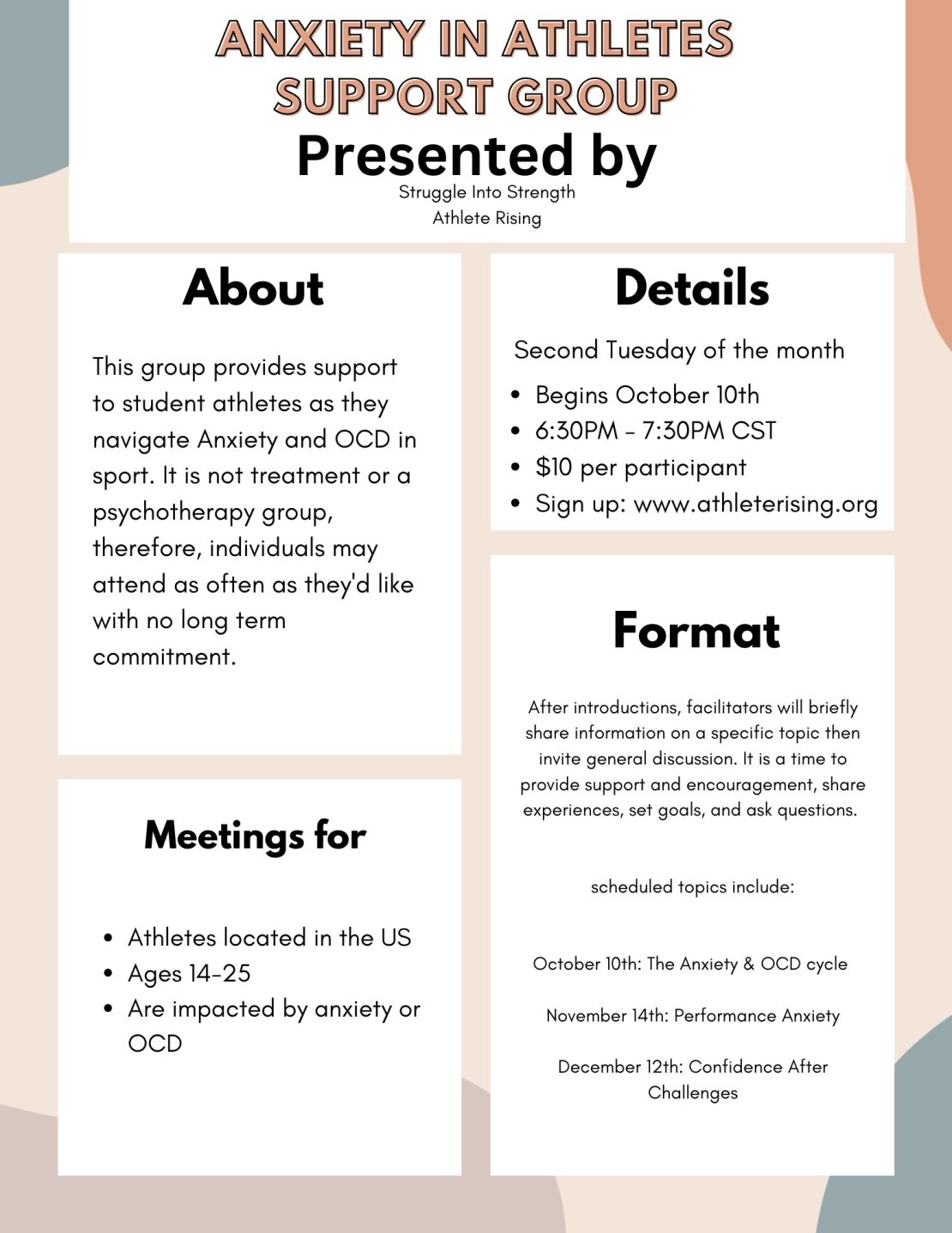 This group provides peer support to athletes living with Anxiety and OCD. Each meeting will begin with an overview and introduction. Facilitators will spend 10 minutes providing educational information on a specific topic and then will open the discussion. Participants are invited to ask questions, provide support, share experiences, and explore goals. Meetings occur once a month.
Find more information or sign up here
Facilitators
The facilitators are experienced in athletic training and competition and mental health advocacy. They participate as volunteers with Anxiety in Athletes to help provide resources and support to athletes, teams, coaches, staff, and family members.
Tom Smalley, MS, CSCS
Human Performance Coach, Mental Health Advocate, Speaker, Competitive Weightlifter.
Cali Werner, LCSW
Therapist, PhD Student, Writer, Mental Health Advocate, Speaker, Competitive Distance Runner.
Sarah Farris, LCPC
Therapist, Mental Health Advocate, Presenter, Former Equestrian and trainer, Barbell and Kettlebell enthusiast.
Limited spaces available. Sign up here.