About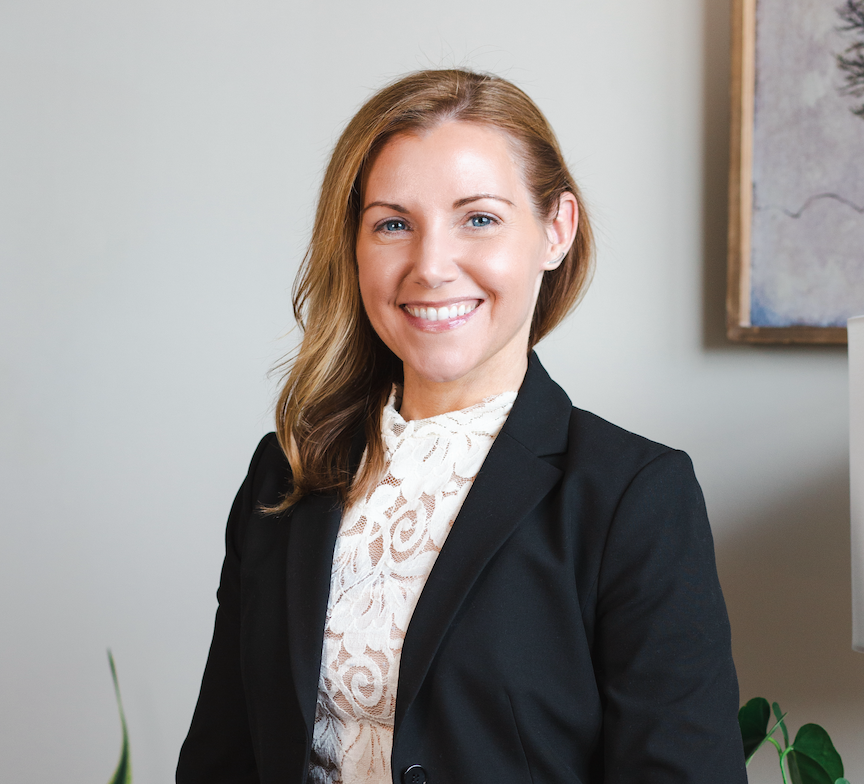 Background
Sarah Farris is a Licensed Counselor in Illinois and Wisconsin and holds a Specialist in Fitness Nutrition certificate through ISSA. Sarah earned bachelor's degrees in Psychology and Spanish at Roanoke College in 2004, then completed a master's degree in Bicultural and Bilingual Studies at the University of Texas at San Antonio in 2006. She spent 6 years working in psychiatric research at the UT Health Sciences Center at San Antonio.
While working in research, Sarah completed an additional master's degree in Community Counseling to follow her clinical interests. As a counselor in training, she gained experience offering therapeutic services to teens and families at a community counseling center. She completed counseling internships at the University of Incarnate Word, providing therapy to college students and athletes. As a pre-licensed Illinois counselor, she briefly worked as a counseling extern in nursing facilities in 2013. She then spent 4.5 years at a group therapy practice in Chicago and opened her practice in 2017.
Counseling Focus
Sarah works with adults and specializes in treating anxiety. She commonly sees college aged individuals and young adults, working professionals and parents, and amateur to elite athletes. Her style is client-centered and she primary utilizes Cognitive Behavioral Therapy and Mindfulness-based interventions.
Sarah has specialized training Exposure and Response Prevention (ERP) for the treatment of OCD, Phobias, Panic Disorder, Social Anxiety, Generalized Anxiety, and Body Dysmorphic Disorder. She completed the IOCDF's BTTI (Behavioral Therapy Training Institute) in 2019, learning from experts in the field of treatments for OCD. She also completed trainings through the Massachusetts General Hospital for Body Dysmorphic Disorder and Stress, Relaxation and Mind Body Medicine.
Advocacy
Sarah dedicates time outside of her practice to advocate for athlete populations. Sarah participated in equestrian sports for 25 years, and provided riding instruction and training as a college and graduate student. She now participates in barbell and kettlebell programs. She is a member of the International OCD Foundation's Anxiety in Athletes Task Force and as a participant, Sarah contributes articles, social media posts and is featured on their Youtube web series.
Sarah's message to clients
I seek to meet individuals where they are, and believe that clients are their own experts. I recognize the importance of being culturally competent and reflect on my impact as a therapist. I regularly seek out continuing education opportunities that support anti-racist, LGBTQ allied, and HAES aligned values in therapy. I aim to develop a goal-oriented, non-judgmental environment where clients can cope with challenges, make space for a little humor, and make meaningful adjustments in their lives.
Degrees, Certificates, and Licenses
Bachelor of Science, Psychology, 2004
Bachelor of Art, Spanish, 2004
Master of Art, Bicultural and Bilingual Studies, 2006
Master of Art, Community Counseling, 2013
Specialist in Fitness Nutrition, 2015
Illinois LPC 2013 - 2017
Illinois LCPC 2017- current
Behavioral Therapy Training Institute, 2019
Wisconsin LPC 2022 - current
Sarah's Professional Memberships:
American Counseling Association (ACA)
International OCD Foundation (IOCDF)
Illinois Counseling Association (ICA)
Illinois Mental Health Counselors Association (IMHCA)
Learn more about what to expect.
CONTACT
Chicago Mind and Body
4256 N. Ravenswood Ave
Chicago, IL 60613
info@chicagomindandbody.com

FREE CONSULTATION
You can request a free consultation via email or phone.